Grinding, steaming, and brewing
are all automatic yet compact.
coffee maker with built-in mill
Siroca Coffee Maker White
Siroca Coffee Maker Brown
A cup freshly ground every morning.
Drip with just one switch.
Fully automatic , just add beans, pour water, and press the switch
Built-in mill grinds beans with each drip Grind,
You can enjoy freshly ground coffee anytime.
We leave the steaming process to you to ensure the original taste of the beans
The program also includes the steaming process, which is essential for extracting the deliciousness of beans such as umami, flavor, and sourness . You can enjoy authentic coffee.
Mesh filters are fun, easy, and delicious.
Economical and eco-friendly as it can be washed and used repeatedly. What's more, unlike paper filters, it can extract even the oil from coffee beans, resulting in a richer, richer flavor.
The whole basket can be removed and washed, making it easy to clean.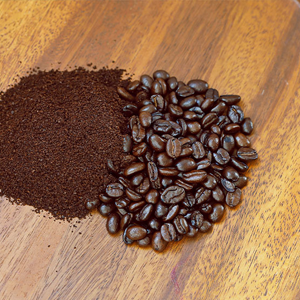 Compatible with both coffee beans and coffee powder
Equipped with a heat retention function for up to 30 minutes. Maintains a delicious temperature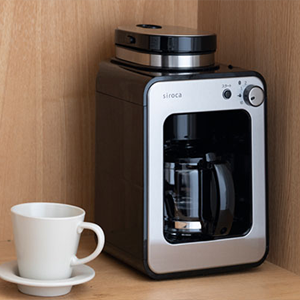 Compact so you don't have to worry about where to put it. For dining tables, counters, and desks
Siroca Coffee Machine Product Feature
Product Name

SC-A1211 : Siroca Coffee Machine (Brown) Siroca Coffee Machine (White)

Water Heating

Can be

Selectable extraction temperature

none

Mill type

Blade type Grind: Medium fine grind

Grinding time setting

none

Compatible filters

mesh filter

Keep warm

Half an hour

Course/taste selection

none

Number of Cups :
Coffee Cup (120ml)
Mug (180ml)
Iced Coffee (60ml)

Coffee Cup : 1-4 Cups
Mug : 1-2 Cups
Iced Coffee : 2-4 Cups


Mill only mode

none

Timer reservation function

Can be

Measuring beans and water

need

Bean container (hopper)

none

Jika Mug
(direct extraction into mug)

none

Cleansing the water tank

none

Mill Care

Basket with mill can be washed completely
Siroca Coffee Machine Product Specifications
Product Name

SC-A1211 :
Siroca Coffee Machine (Brown)
Siroca Coffee Machine (White)


Power Supply

220V, 50Hz

Power consumption

600W

Maximum Water Usage

0.55L

Cord lenght (approx.)

1.2m

Size (approx.)

Width 16.2 x depth 28 x height 26.4cm (excluding server)

Server

Glass Server

Body Weight (approx.)

2.7kg (including server)

Set contents

Main unit, measuring spoon, instruction manual (warranty),glass server
Siroca Coffee Maker White
Siroca Coffee Maker Brown